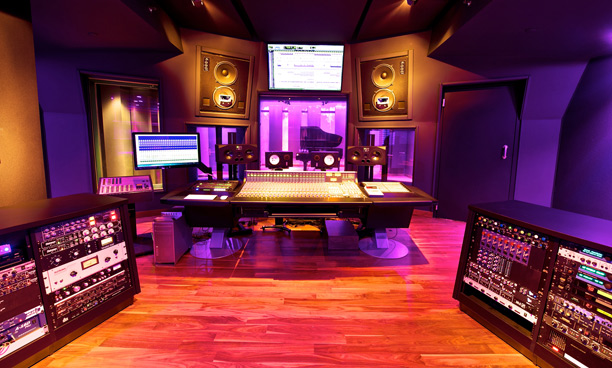 Describing itself as a 'hidden gem' in the Tribeca area of Manhattan, Volant Studios combines two-inch tape and DAW recording with a Solid State Logic AWS 948 Hybrid Console/Controller.
The facility, designed by Horacio Malvicino, represents a complete rebuild of an existing space and aims to meet the requirements of contemporary sound production.
'The thing I wanted most for the studio was versatility – and the AWS delivers,' owner Brian Donnelly explains, commenting on the studio's choice of mixing desk.
'SSL is most famous for pop and hip-hop applications and is associated with countless hits around the world,' he continues. 'It has a big, clean, professional sound. In addition, since the AWS is both a full-featured analogue console and an excellent DAW controller, clients have the fullest spectrum of options with respect to workflow and signal flow.
'Sonically, we offer clients an extensive collection of outboard gear and Studer A80 two-inch tape recording with an Endless Analog CLASP 24 system as options. The AWS integrates seamlessly, and is so pure in its sound that every nuance is accurately captured. With the AWS, we have set a very high benchmark for our clients and they love the results.'
Add in loudspeaker monitoring from Urei, Adam Audio and Yamaha (NS10M), and some choice outboard processing, and Volant looks to live up to its claims. The A Room, as the first studio in the complex is known, will eventually be joined by three other rooms on another floor to provide services encompassing music recording, music production and postproduction for video and film. The beginning point for this venture is with the AWS and the SSL connection is already drawing in clients.
'Artists love being in front of a console because it makes the creative experience real and professional,' says Head Engineer/Operations Manager, Angelo Vasquez. 'The name SSL speaks volumes to potential clients as representing the best quality available, no matter what music they are creating. The AWS lets them know they are in a top-notch facility. People are comfortable sitting at this board because they know they will get the results they need to make a project work. The AWS definitely helps to sell the room.'
'The experience with SSL has been great,' Donnelly adds. 'I can't imagine getting better service. I think the fact that so many people are SSL customers is a testament to that level of service. The AWS is a first-rate, solid product that works in every way we need it to work.'
'The functionality is the best in the industry,' Vasquez continues. 'The analogue components, recall and DAW interface are advanced, reliable and work together extremely well. You can't ask for more. We also love working with SSL in terms of service. They are there for us immediately and on point sorting out any questions we might have.'